Temperature controlled
Wallenborn uses a modern fleet of 87 ATP equipped vehicles that operate within a constant temperature range of -25°C to +30°C. This includes our 12 bi-temperature trailers. Our vehicles are equipped with state of the art temperature monitoring and reporting solutions, which include a temperature display visible in the rear view mirror, and alarms to notify the drivers in case of any deviations outside the set temperature parameters.
Wallenborn is a regulated agent certified by the Luxembourgish government, and we have been TAPA TSR certified since 2012 and was the first asset-based company in the EMEA region to be certified at three levels – levels 1, 2 and 3.
Additional features and services include:
Lock-down system on all temperature controlled trailers including remote control
Online access to real-time and archived temperature data
24/7 In-house temperature monitoring
On-air commands to cooler
Temperature recording & read-out report
Customized temperature reports
---
Pharmaceutical products
In 2013 Wallenborn became the first Road Transport Service Provider in Luxembourg to be GDP (Good Distribution Practice) certified. Wallenborn continues to ensure the highest standards of transportation via:
Team of highly trained and experienced "GDP" drivers based in Luxembourg
Highly trained in house team of GDP focused staff
In house GDP training program
HACCP cleaning program for every temperature controlled trailer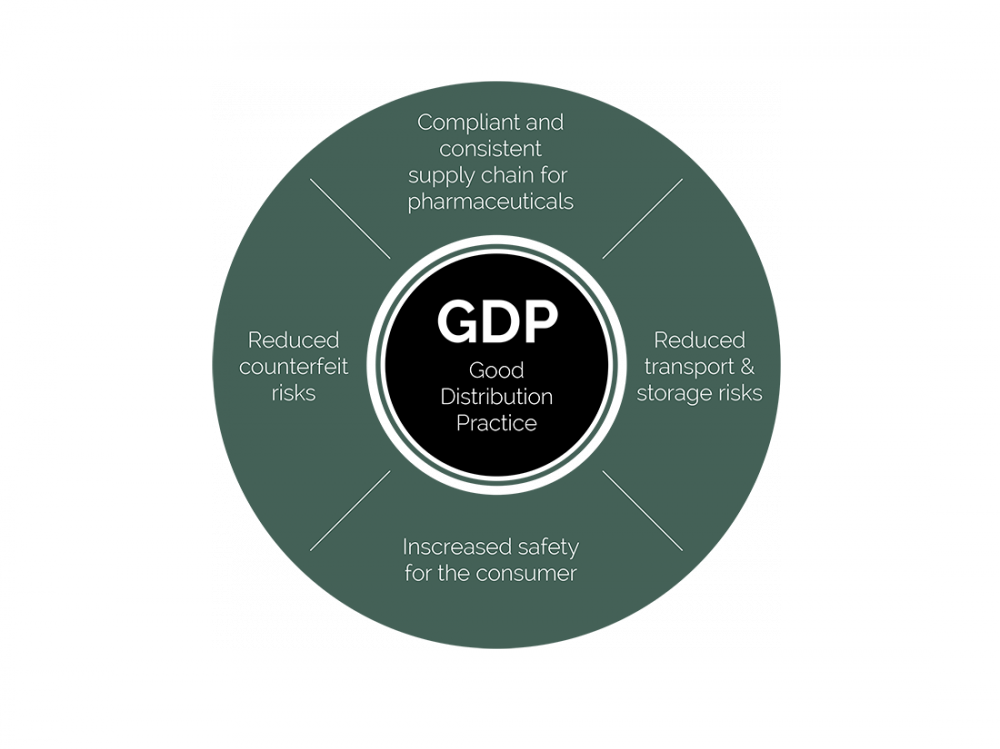 Partner review processes are an increasingly frequent requirement of pharma manufacturers and distributors given the highly sensitive nature and value of products being shipped. Each year Wallenborn successfully completes various statutory, ISO, internal and external audits. This means that our logistics services meet all quality requirements and regulations in the field of safety and security, staff training levels, orderliness and cleanliness, availability and strict adherence to standard operating procedures. Vehicles are also inspected along with records for training, vehicle maintenance and temperature calibration and mapping.
We have combined our monitoring and intervention technologies with the latest temperature management techniques. This means we are able to remotely track and control container temperatures and provide full and 'real-time' data access to our customers. With the substantial growth of the healthcare logistics market in Europe, GDP guidelines are expected by shippers, distributors and receivers of medical products. We ensure this through our certified cold chain solution that provides consistent reliability and visibility in compliance with strict regulatory requirements.
For transportation of controlled drugs and substances, please click here to learn more about our secure transportation.
Our temperature controlled fleet is equipped with:
Trailers contain 6 temperature sensors which are re-calibrated to 3 point calibration annually
Cooling units are all ThermoKing products who have the most extensive network in central Europe